---
'MY EXERCISE PROGRAM' APP RELEASED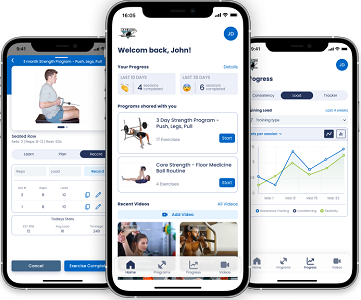 We're excited to announce the released of our new client app! The app will enable your clients to complete their exercise programs on their smartphone. It contains a host of powerful features to empower and engage clients in their exercise program. The app carries your branding to remind clients how great your service is. First release for iPhone is available now, Android release coming very soon.

Features include -
- Exercise program, video and form sharing
- Exercise, set, repetition and load recording
- Training compliance and load tracking
---
WHAT WE DO ...
ExerciseSoftware.com is an online exercise programming application for professionals who need to prescribe quality exercise programs. Easily customize, brand and deliver exercise programs via our app, online or in a range of PDF layouts. Our 'My Exercise Program' app allows your clients to complete their program on their smartphone. The data captured allows you to track client training compliance and progress.
---